Glossary
Plant Care Library
U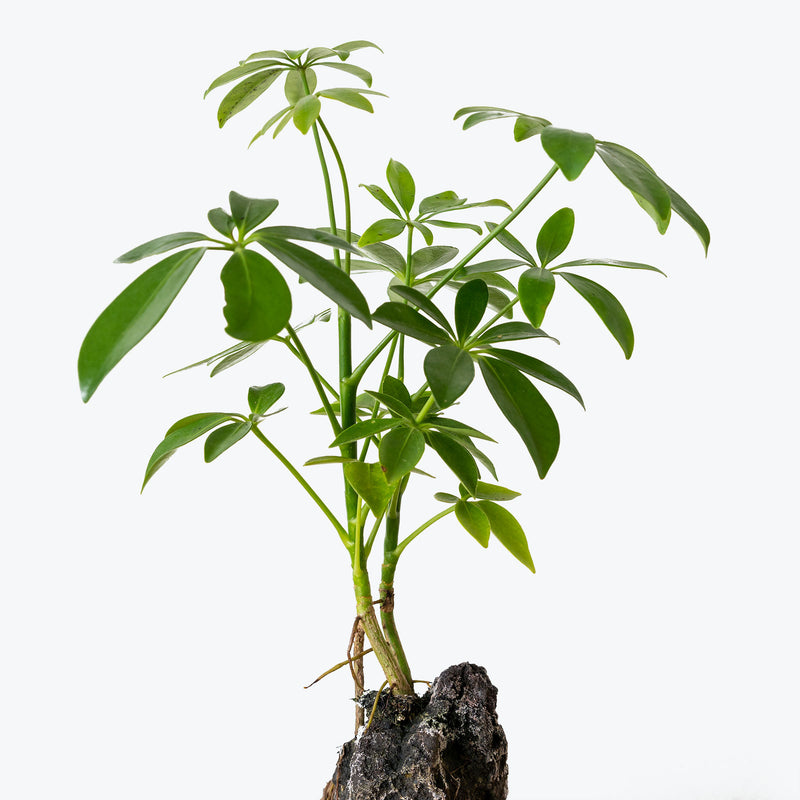 How to care for Umbrella on Lava
Sun: Indirect
They should not be in a position to see the sun directly, although early morning or late evening sun is fine. Filtered sunlight through a sheer curtain is best and most homes are comprised primarily of indirect sunlight. The best spot for them is where they do not see the sun during the majority of the day but still get bright, indirect light.
Light: Medium - Low
They will thrive in medium to bright light, but also can tolerate low light. A good medium-light place in your home would be in the middle of a room that has a regular size window. They can be placed almost anywhere in the room but remember, plants will grow based on how much light they receive.
Water: When mostly dry
They like the soil to be relatively dry before the next watering. That usually takes about 2 weeks in an average home environment. It will vary depending on the time of year, your environment and lighting conditions, but for them, it's always safer to underwater or water when you see signs of lack of water (i.e. droopy, floppy, or soft leaves). Water more often in the warmer months.
Humidity: Any
They can live in any average home humidity condition and are fairly hardy.
Care Tips
If any roots touch the tray, gently trim them off.
Pet Caution
This plant is moderately toxic and can cause some adverse reactions when ingested so it is best to not let your pets eat it, which we advise for all plants in general. The severity of the reaction will depend on how much of the plant is ingested but, if you know your pet typically does not eat your plants, this plant will be suitable for your home..
View Plant