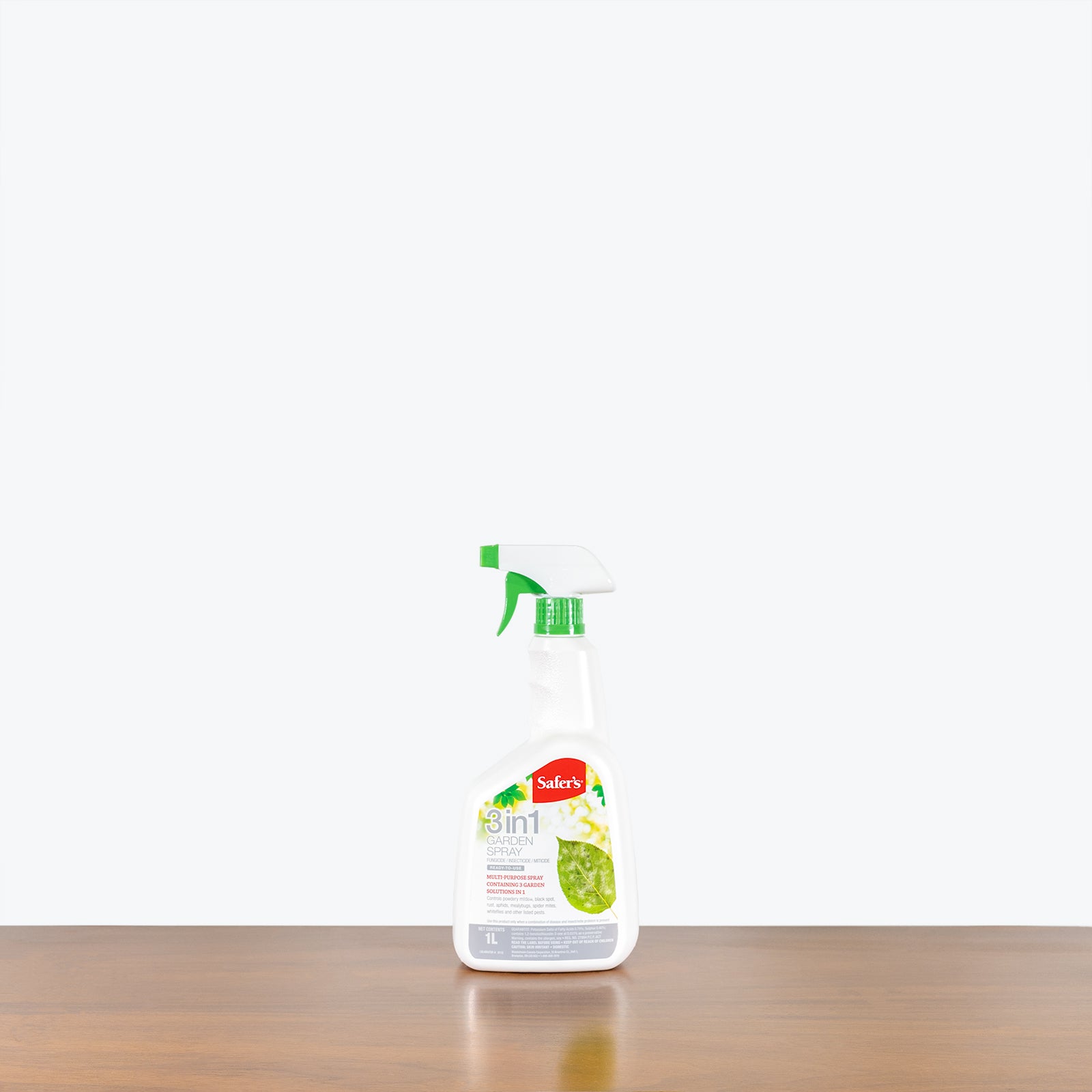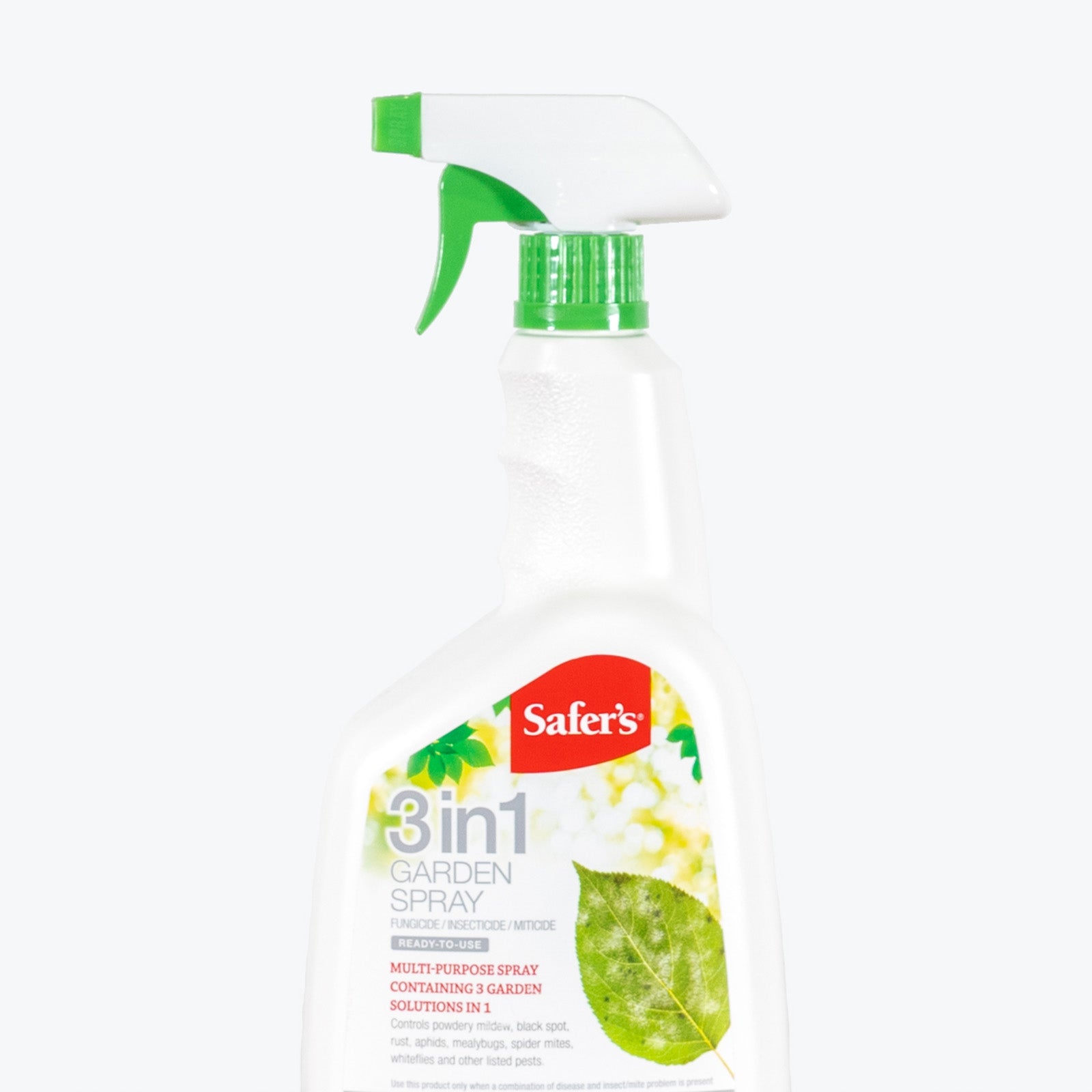 3 in 1 Garden Spray
Sale price

$15
Regular price
(/)
Klarna
Plant now, pay later with 4 interest-free payments for orders above $10
Buy what you love and split the cost. It's easy and interest-free.
Add item(s) to your cart.
Go to checkout and choose
Enter your debit or credit card information.
Your first payment is taken when the order is processed and the remaining 3 are automatically taken every two weeks
Please note that a higher initial payment may be required for some purchases. Pay later in 4 terms available here. For Quebec residents these Pay later in 4 terms are applicable.
This 3 in 1 Garden Spray is multi-purpose spray that contains 3 garden solutions in 1 convenient ready-to-use bottle! This fungicide, insecticide, and miticide controls powdery mildew, black spot, rust, aphids, mealybugs, spider mites, whiteflies, and many other listed pests. It combines the effectiveness of insecticidal soap with our Sulphur based fungicide. The multi-purpose nature of this 3-in-1 Garden Spray makes caring for your garden simple. Learn more about pest management.
This 3 in 1 Garden Spray controls insects, diseases, and mites to provide your garden and plants with the ultimate protection. The active ingredients, potassium salts of fatty acids and sulfur, are tough on insects, mites, and diseases while remaining gentle to most plants. Derived from natural fats and plant oils, the potassium salts kill destructive insects on contact by weakening their outer protective shell, causing dehydration. The sulfur stops fungi in its tracks which prevents them from causing more damage to your plants and becoming more widespread.
Having a powerful solution on hand when insects and diseases begin to invade can stop these pests before they have a chance to settle in and spread. This 3-in-1 Garden Spray is an effective solution against many pests and diseases, but the benefits don't stop there, it's also easy to use! The spray comes in a ready-to-use bottle to make eliminating pests simple and convenient. For the best results, shake the bottle well before use and apply every 5 to 7 days.
Potassium Salts of Fatty Acids 0.75%; Sulphur 0.4%.
The bottle is approximately 8.12 x 12.19 x 26.67 cm in size, hold about 1 L solutions.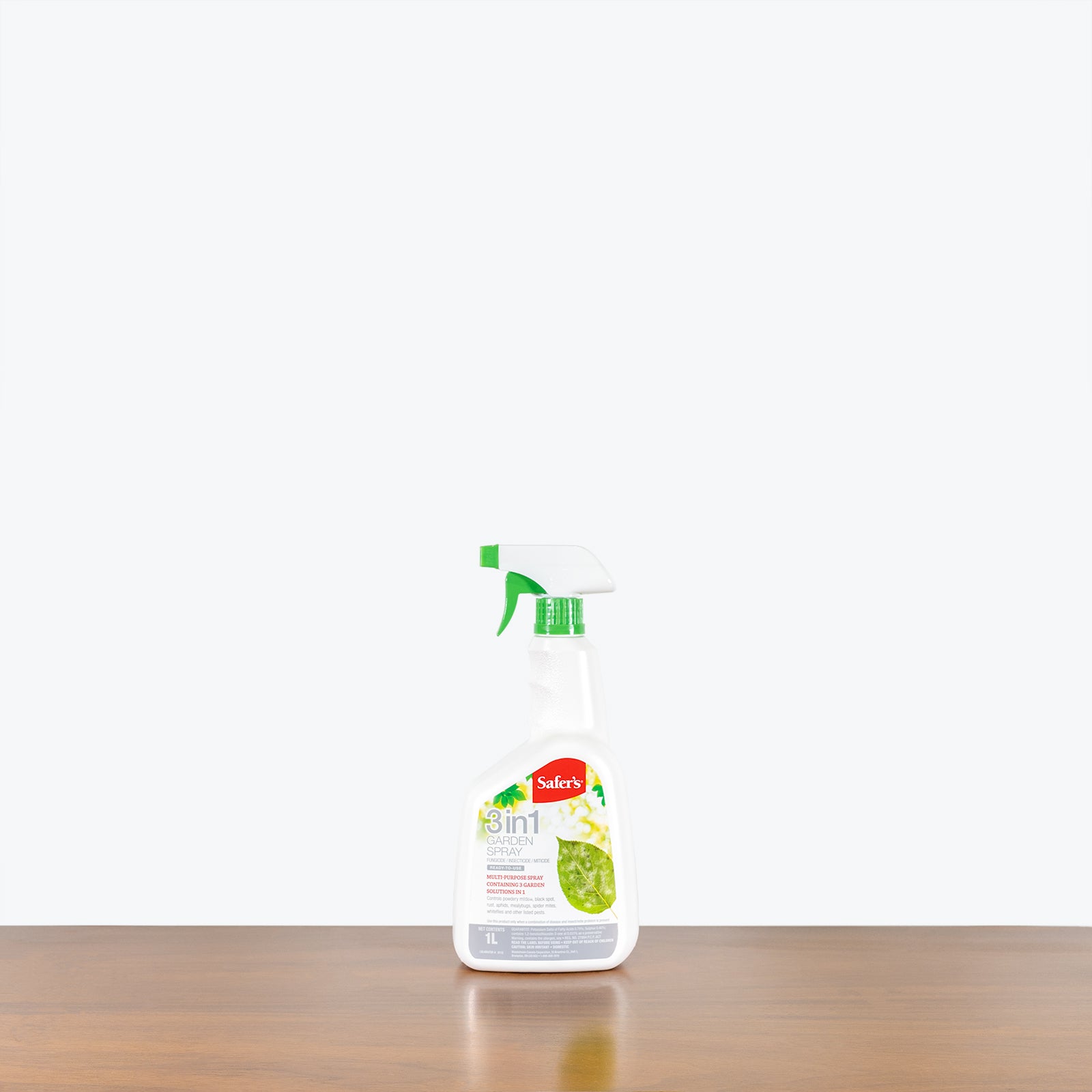 3 in 1 Garden Spray
Sale price

$15
Regular price
Choose options