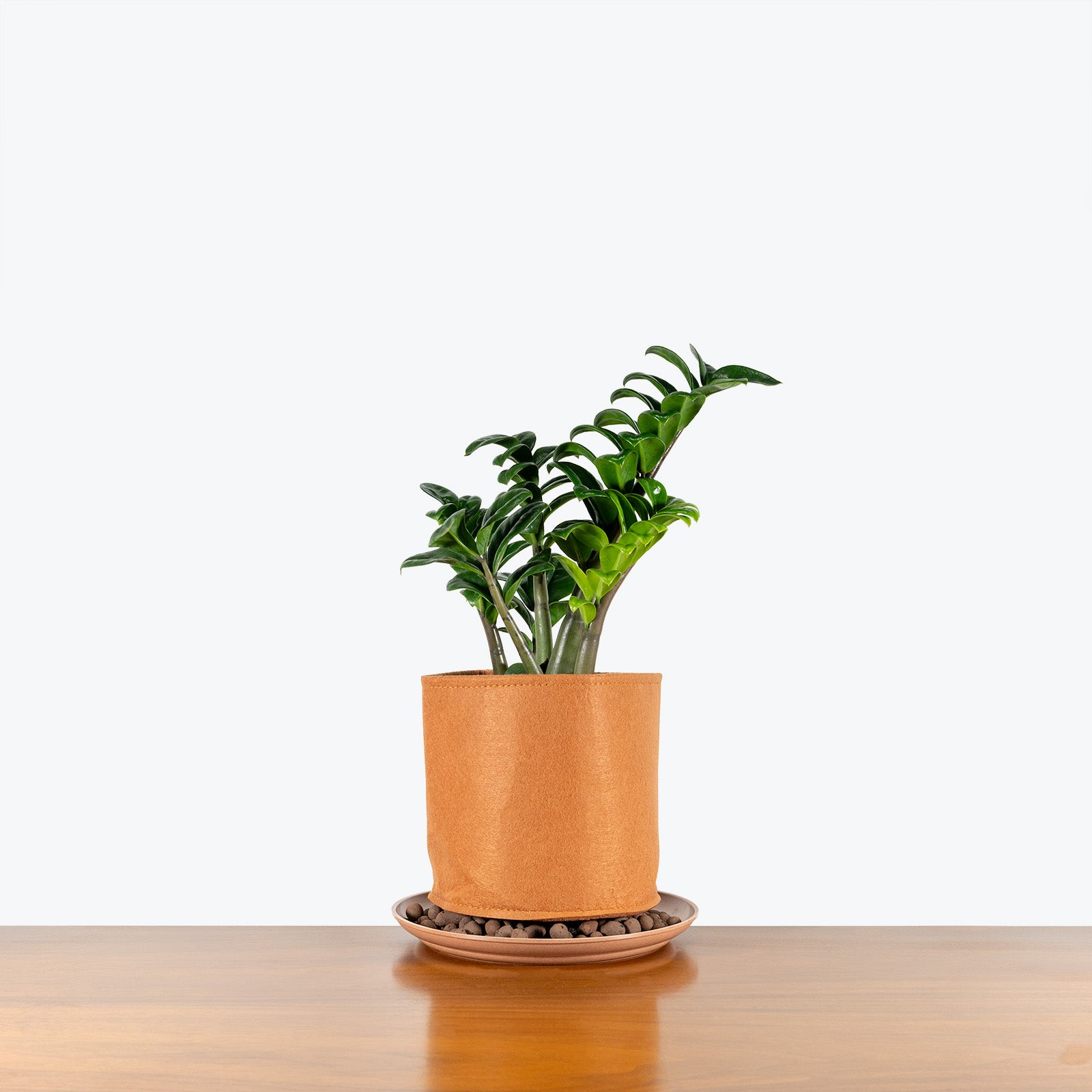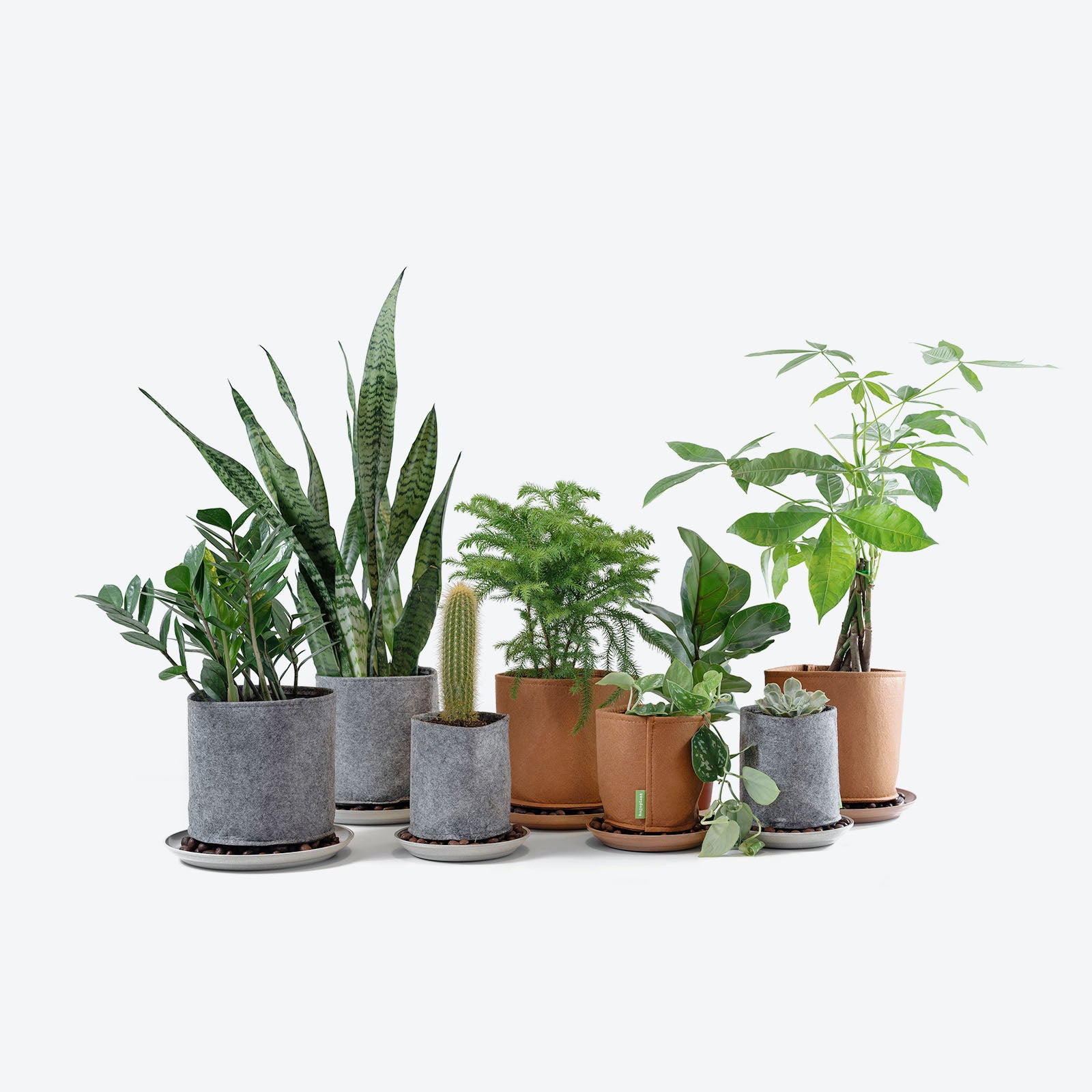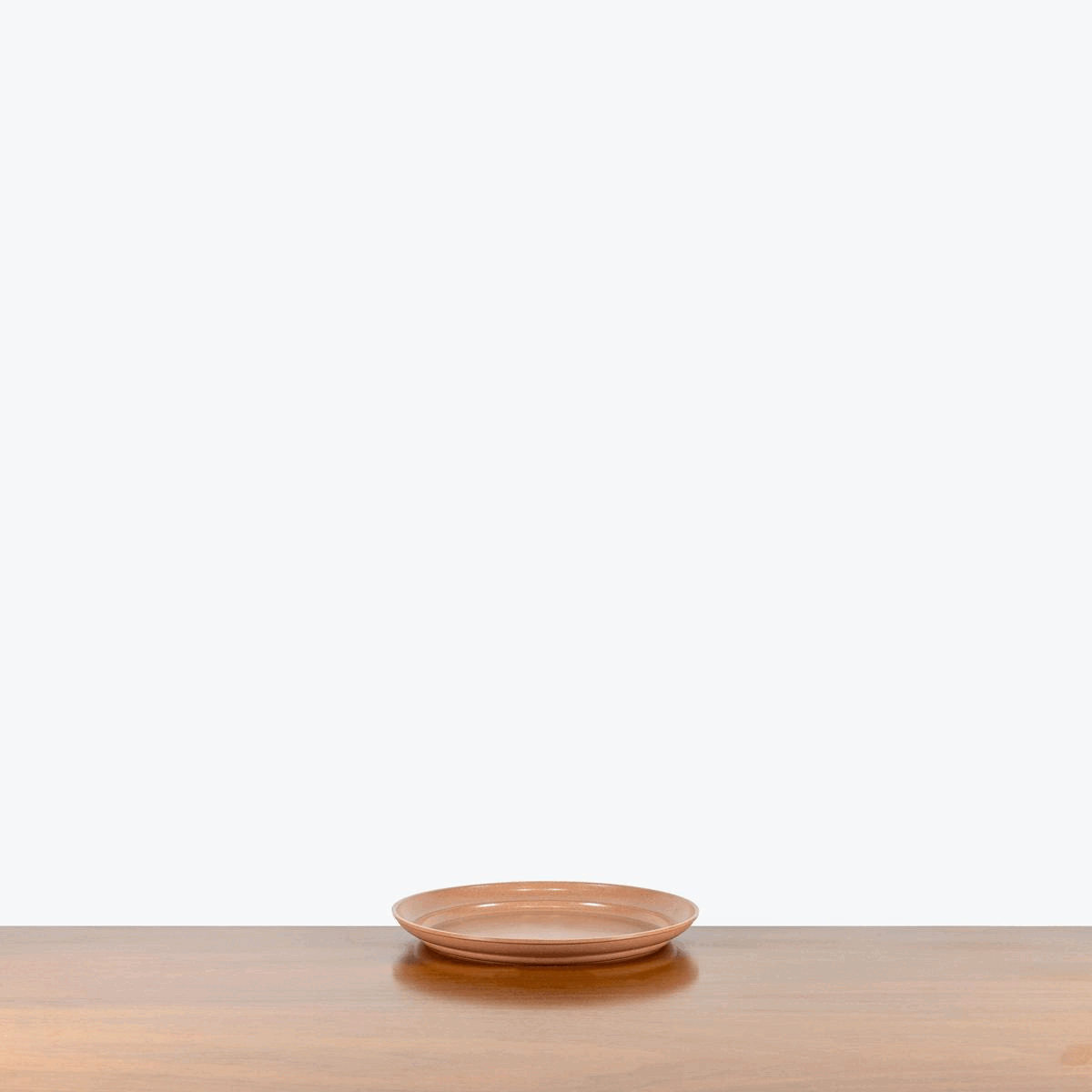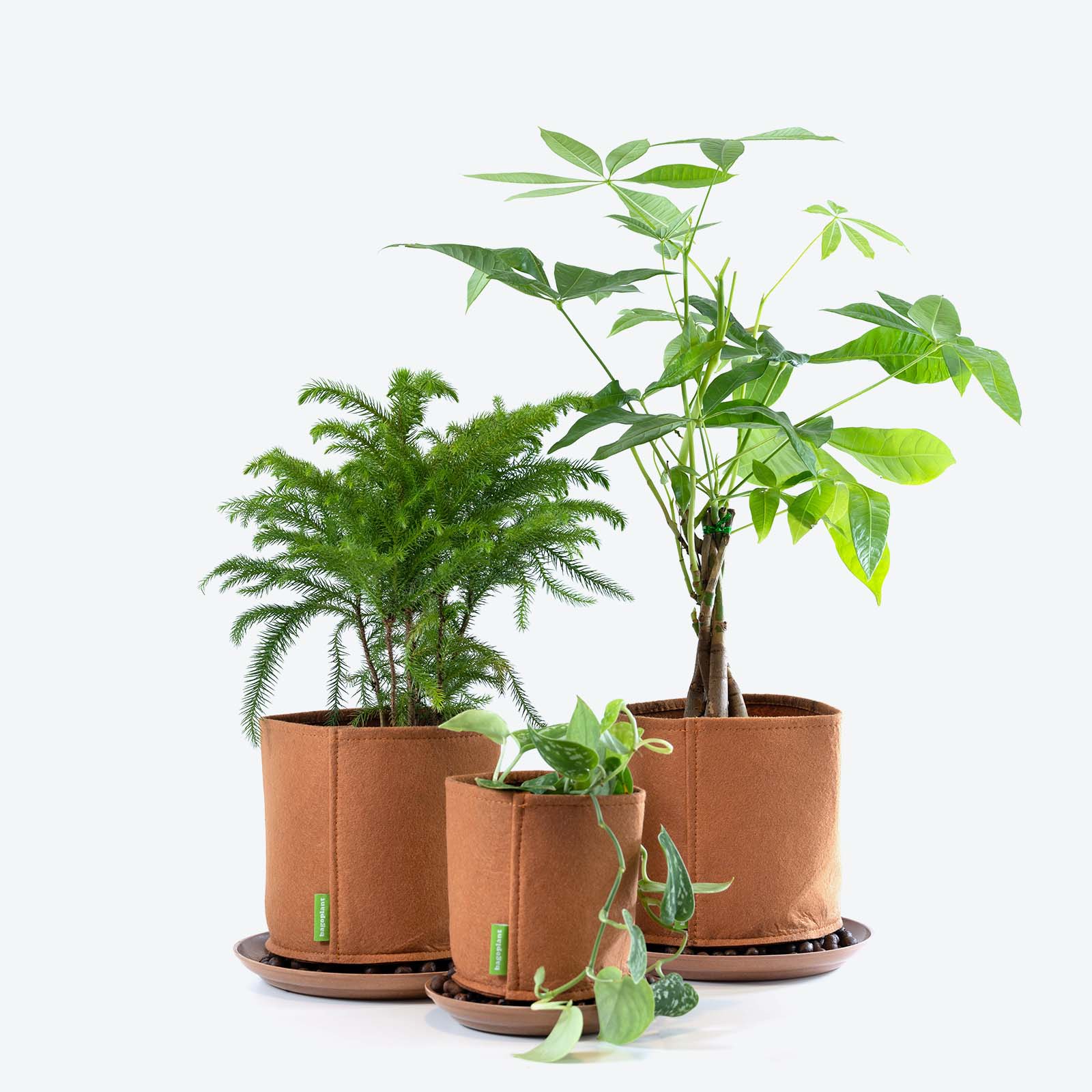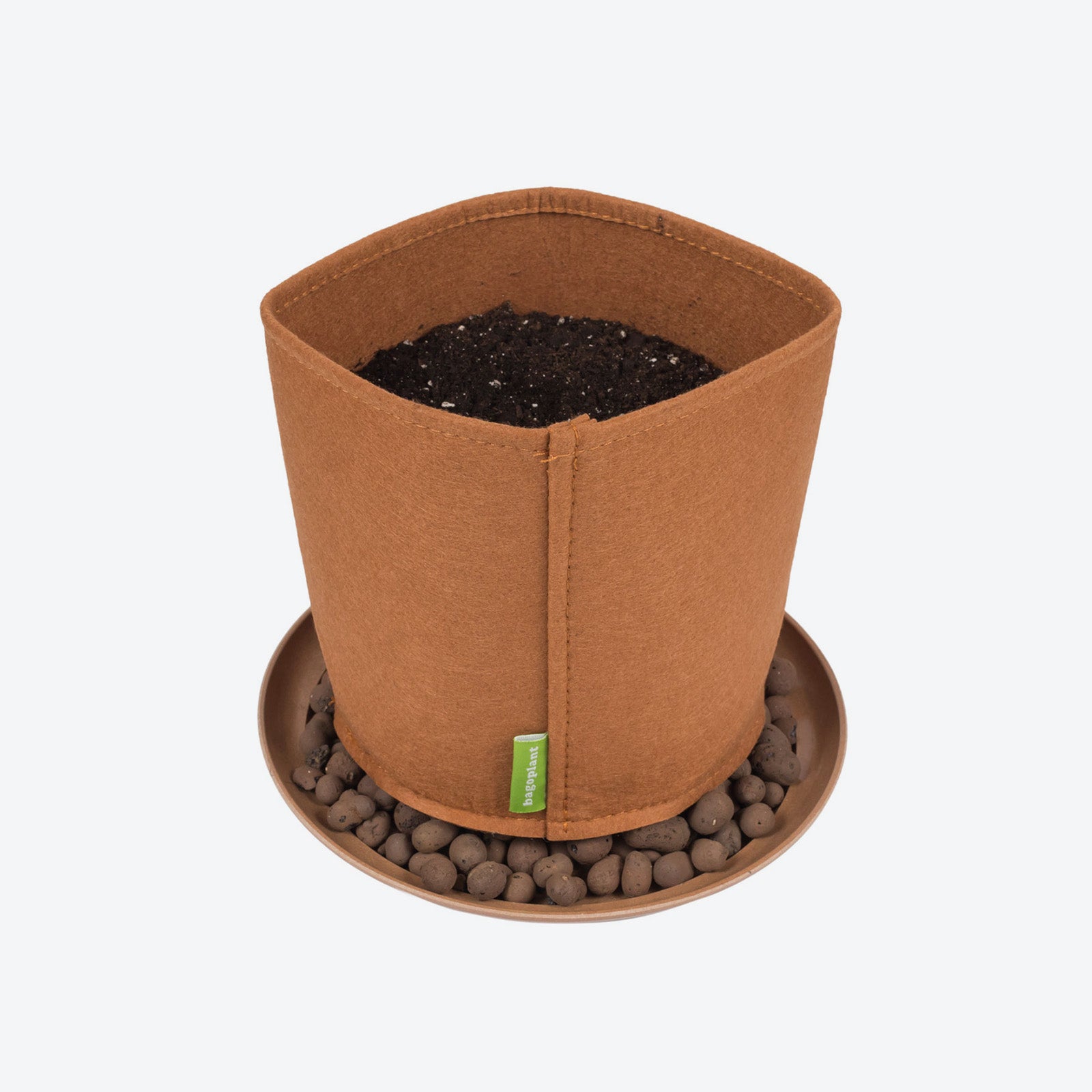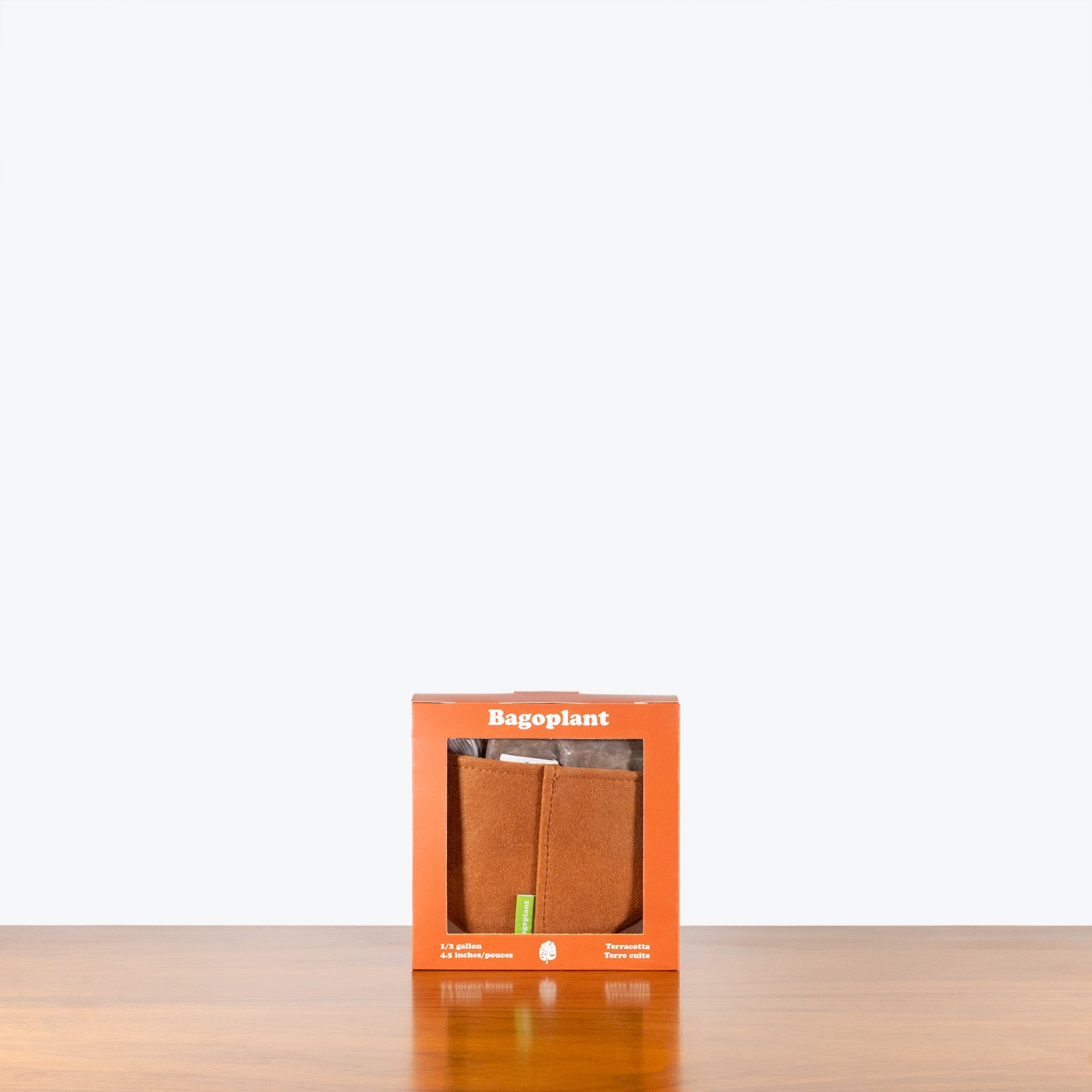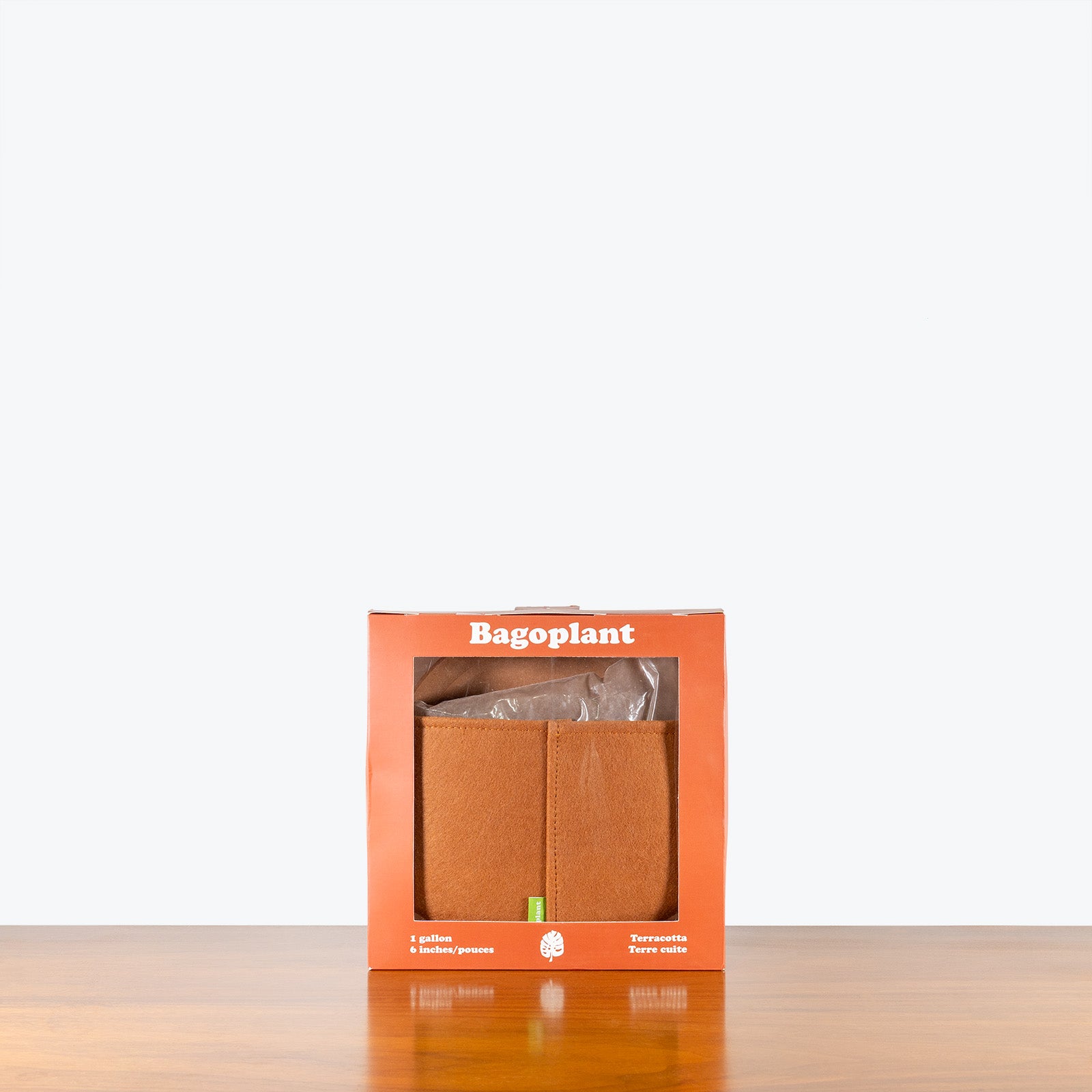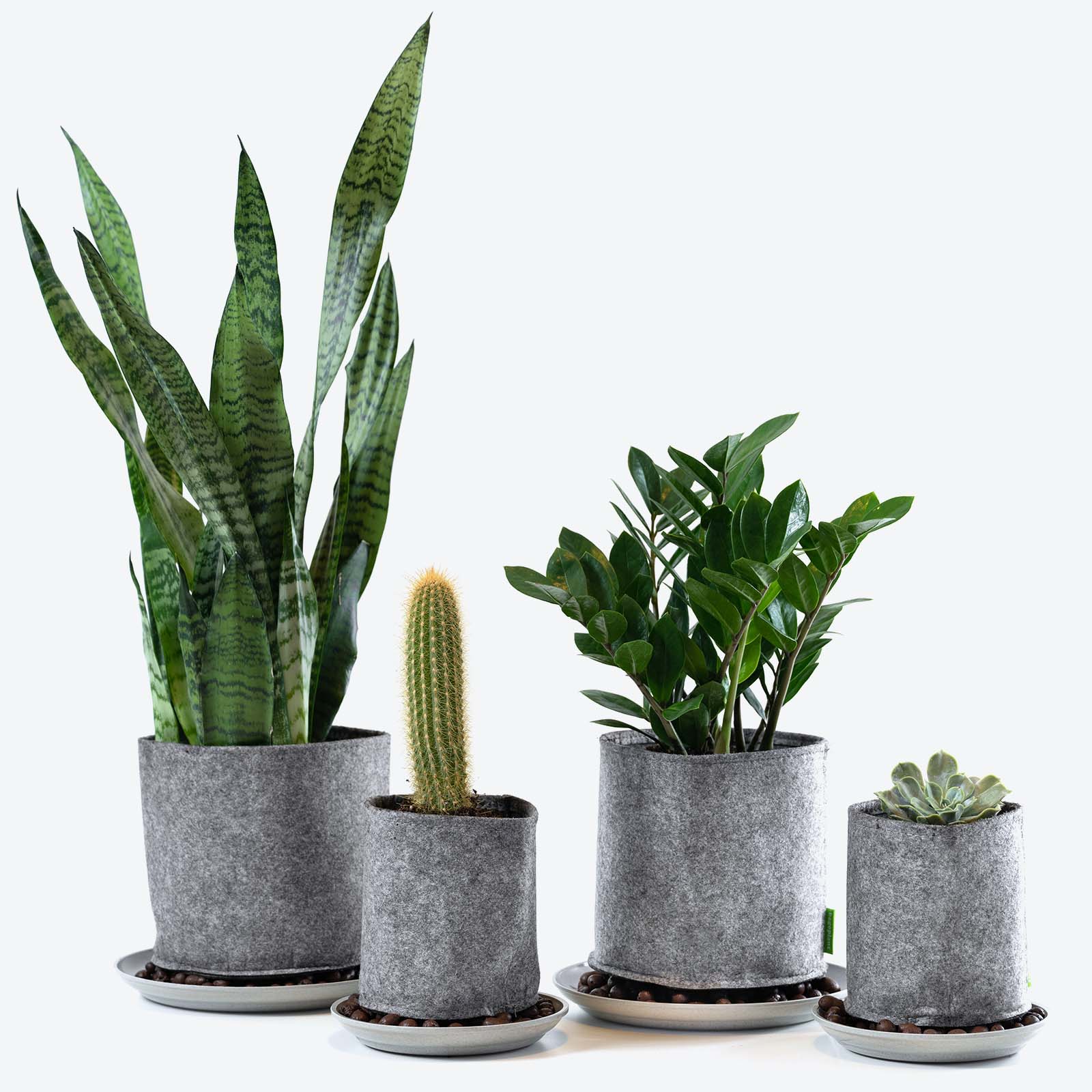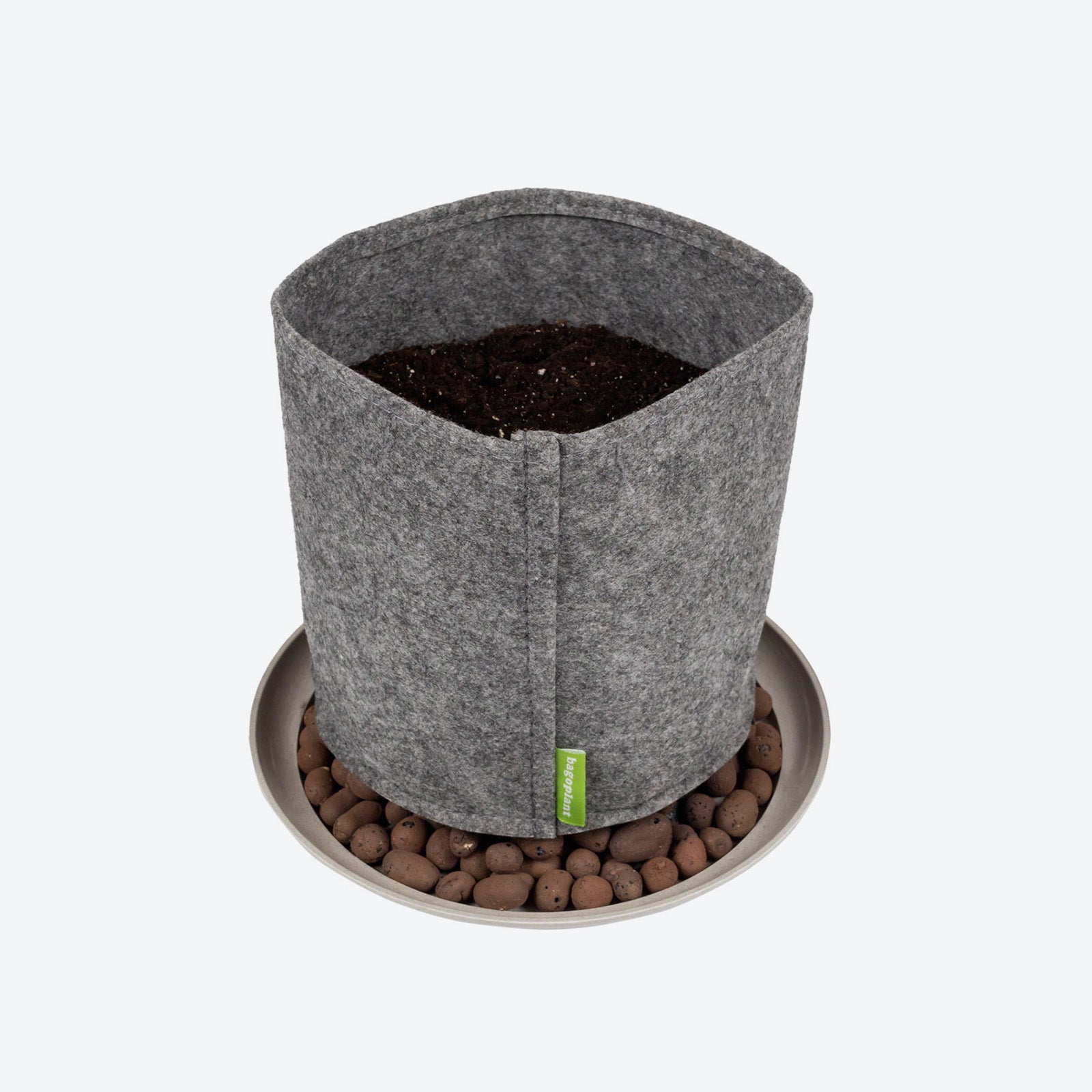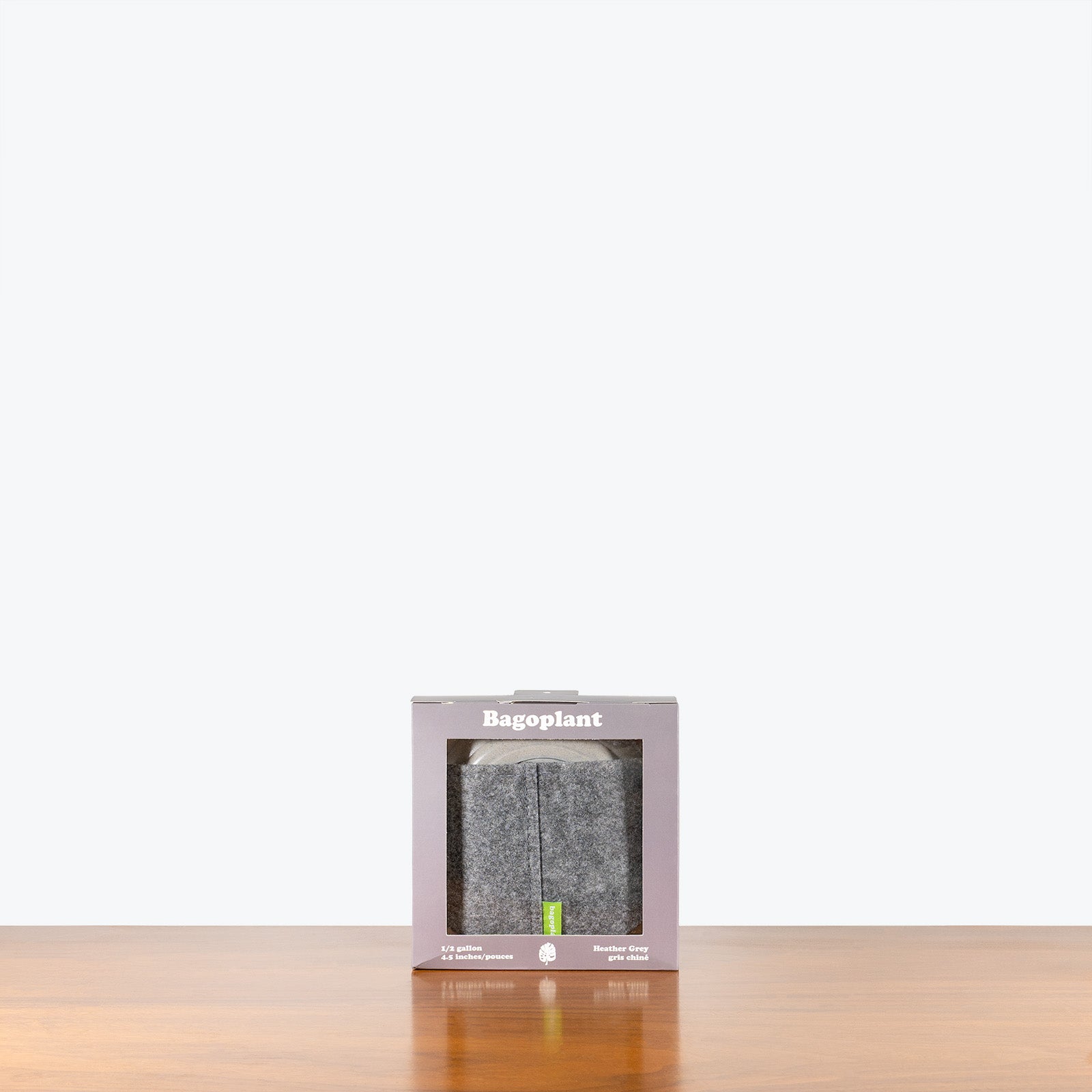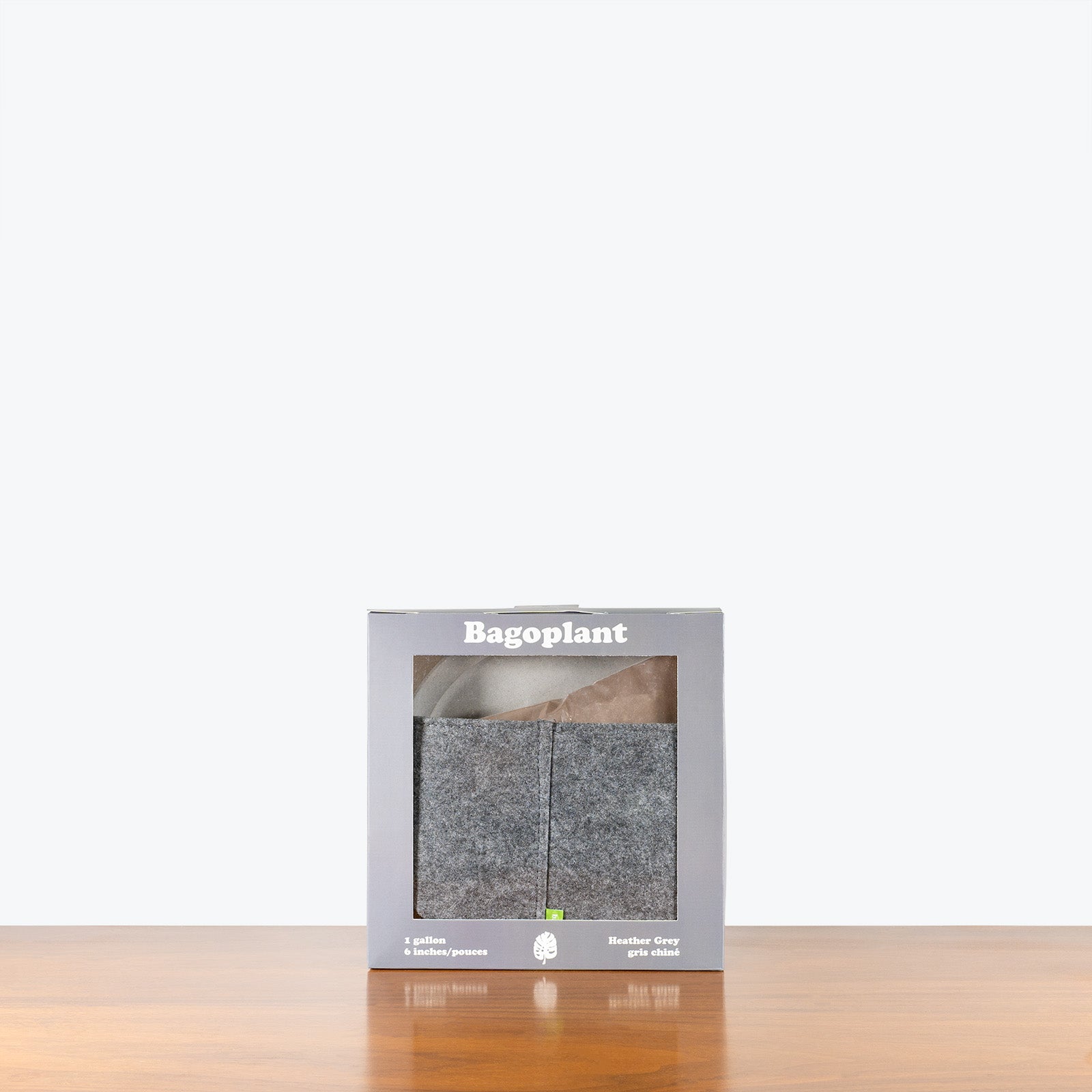 Bagoplant Grow Bag Kit
Sale price

$18
Regular price
(/)
Klarna
Plant now, pay later with 4 interest-free payments for orders above $10
Buy what you love and split the cost. It's easy and interest-free.
Add item(s) to your cart.
Go to checkout and choose
Enter your debit or credit card information.
Your first payment is taken when the order is processed and the remaining 3 are automatically taken every two weeks
Please note that a higher initial payment may be required for some purchases. Pay later in 4 terms available here. For Quebec residents these Pay later in 4 terms are applicable.
Made from 100% recycled plastic, Bagoplant grow bags are designed as a beautiful, breathable home for your houseplant. Bagoplant grow bag kits are designed to give your houseplant the perfect environment to thrive. Each piece of the kit plays a vital role in that plant's day-to-day life cycle.
1 x Bagoplant Grow Bag
1 x Bamboo Saucer
1 x LECA Balls package
*soil and plants are not included
Overwatering and root binding are common culprits behind the demise of house plants. Bagoplant's innovative grow bag kits offer a sustainable solution for cultivating healthier plants. This is due to the Bagoplant grow bags preventing overwatering and air pruning the roots with support from the LECA balls and the bamboo saucer.

Prevents Overwatering: Bagoplant's porous material prevents overwatering with the excess water draining out of the bag.
Air Pruning: Air pruning occurs when the tip of the root detects air on the other side of the bag and dies off. A new root grows out from the tap root leaving you with a completely healthy, root-bound-free plant.
LECA Balls: Lightweight Expanded Clay Aggregate (LECA) are lightweight and porous clay balls baked at high temperatures. They absorb the excess water that drains out of the grow bag and slowly release it into the plant roots over time.
Bamboo Saucer: The grow bag and LECA balls sit perfectly atop the colour coordinated bamboo saucer which catches all excess water. You can bottom-water directly into the saucer by filling it until the LECA balls are fully saturated.
Bagoplant grow bags are made from 100% recycled plastic water bottles. The plastic fibres are BPA free which means you can plant edible plants in your Bagoplant. The saucers are made from 100% sustainable bamboo.
We recommend filling the bottom 2/3 of the bag with potting soil and placing your houseplant directly within. The porous material of the bag will encourage air pruning and ultimately a better root system.

Place the leca balls in the saucer until it covers the entire bottom. The leca balls will absorb excess water preventing over-watering.
1/2 Gallon grow bag is great for all plants beginning their maturity, like larger succulents, houseplants, herbs and vegetables. Plants coming from 4" to 6" nursery pots will do well in a ½ gallon grow bag.
1 Gallon grow bag is for your mature plant and can be the forever home for most plants given the air pruning benefits of the bag. Works well with vegetables, herbs, and medium to large houseplants. Plants coming from 6" to 8" nursery pots will do well in a 1 gallon grow bag
Plant Care: Given the porous nature of the grow bag you may need to water the plant more frequently. If the LECA balls are bone dry to the touch and the bag is light when picked up then it is past time to water your plant. When watering your plant continue to water until it flows out the bag and the saucer fills to the brim. Any excess water will be absorbed by the LECA balls. Ensuring the LECA balls are damp means that your plant will always have access to water. All plants require different care, adjust your watering schedule accordingly. We recommend you refer to your plant care guide or ask your local nursery for watering schedules and light requirements for your specific houseplant.
| | | |
| --- | --- | --- |
| Size | Diameter | Height |
| 1/2 Gallon | 5" | 6" |
| 1 Gallon | 7" | 6.5" |

*Small deviations in measurements are expected.
Empty the bagoplant removing dry soil, roots, and plant materials from the bag. Let it dry for 24 hours.
Wash out the bag of any remaining dirt.
Add 1 tablespoon of baking soda and 1 tablespoon of dishwashing liquid into a plastic tote ⅓ full of warm water.
Place your bags in a container and add water so that your bags are submerged. Soak for 20 minutes.
Use a soft bristled brush to scrub any stains away.
Air dry for at least 24 hours.
Ensure bagoplants are 100% dry before storing them to avoid mold or mildew on the bags.
DO NOT put your grow bags in the dryer.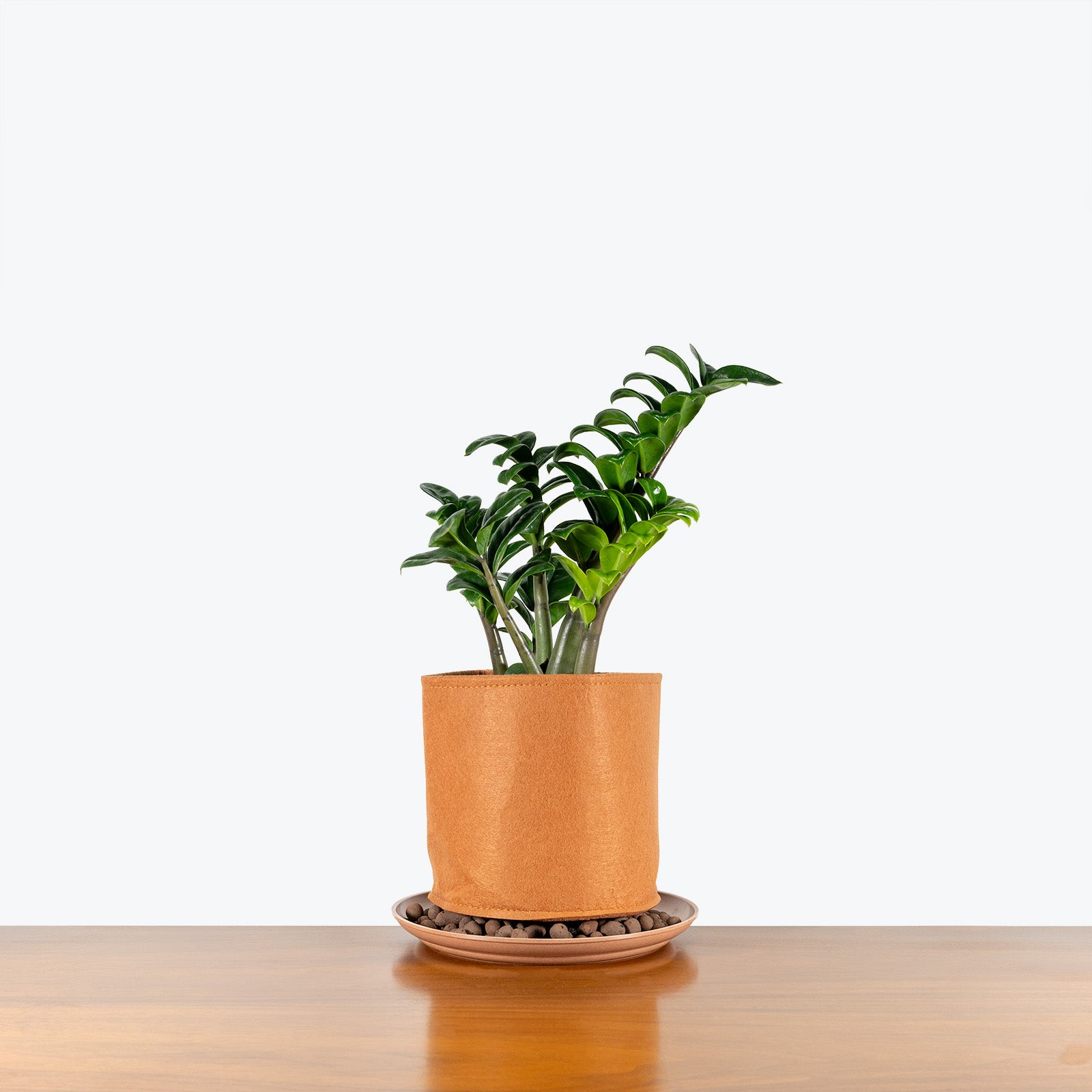 Bagoplant Grow Bag Kit
Sale price

$18
Regular price
Choose options