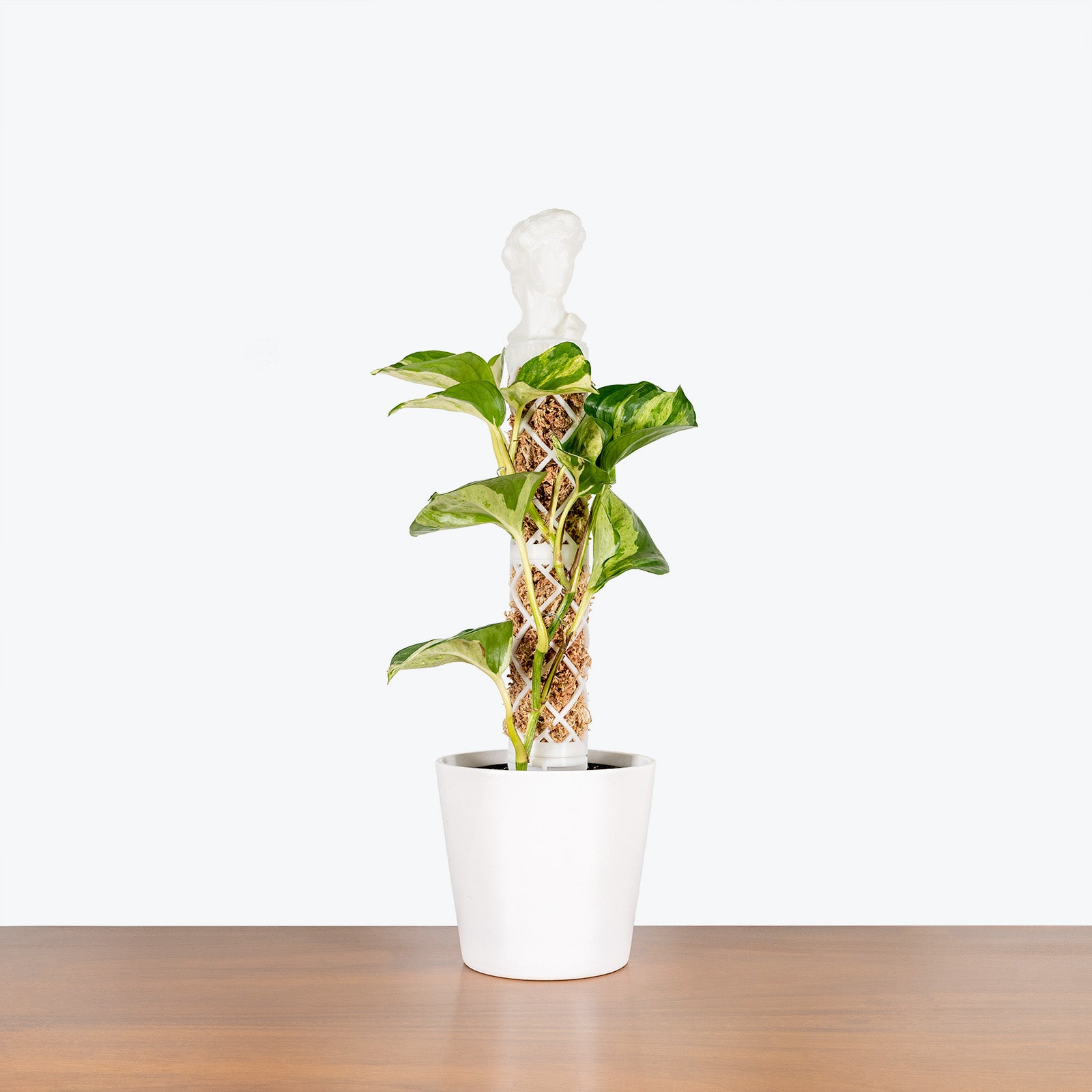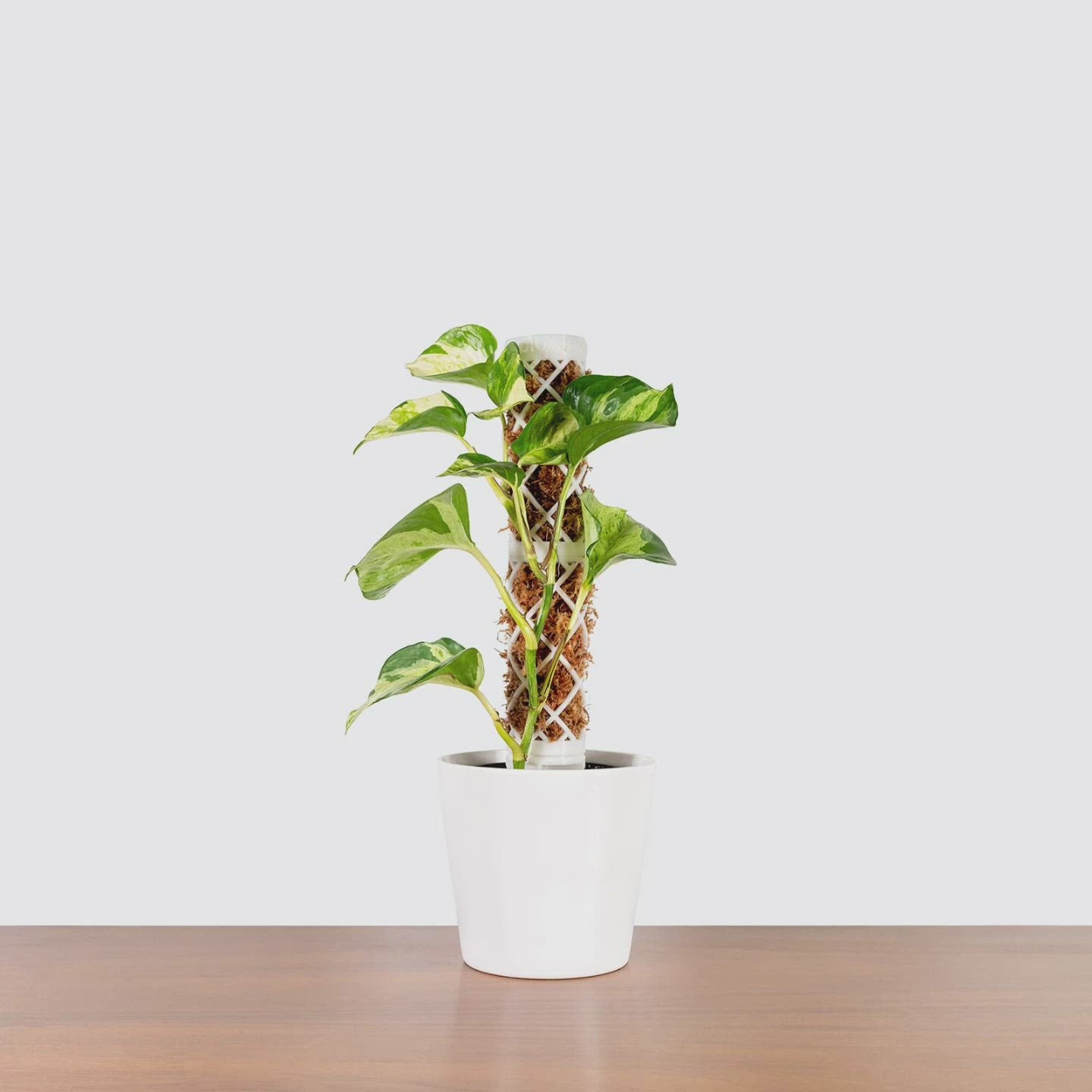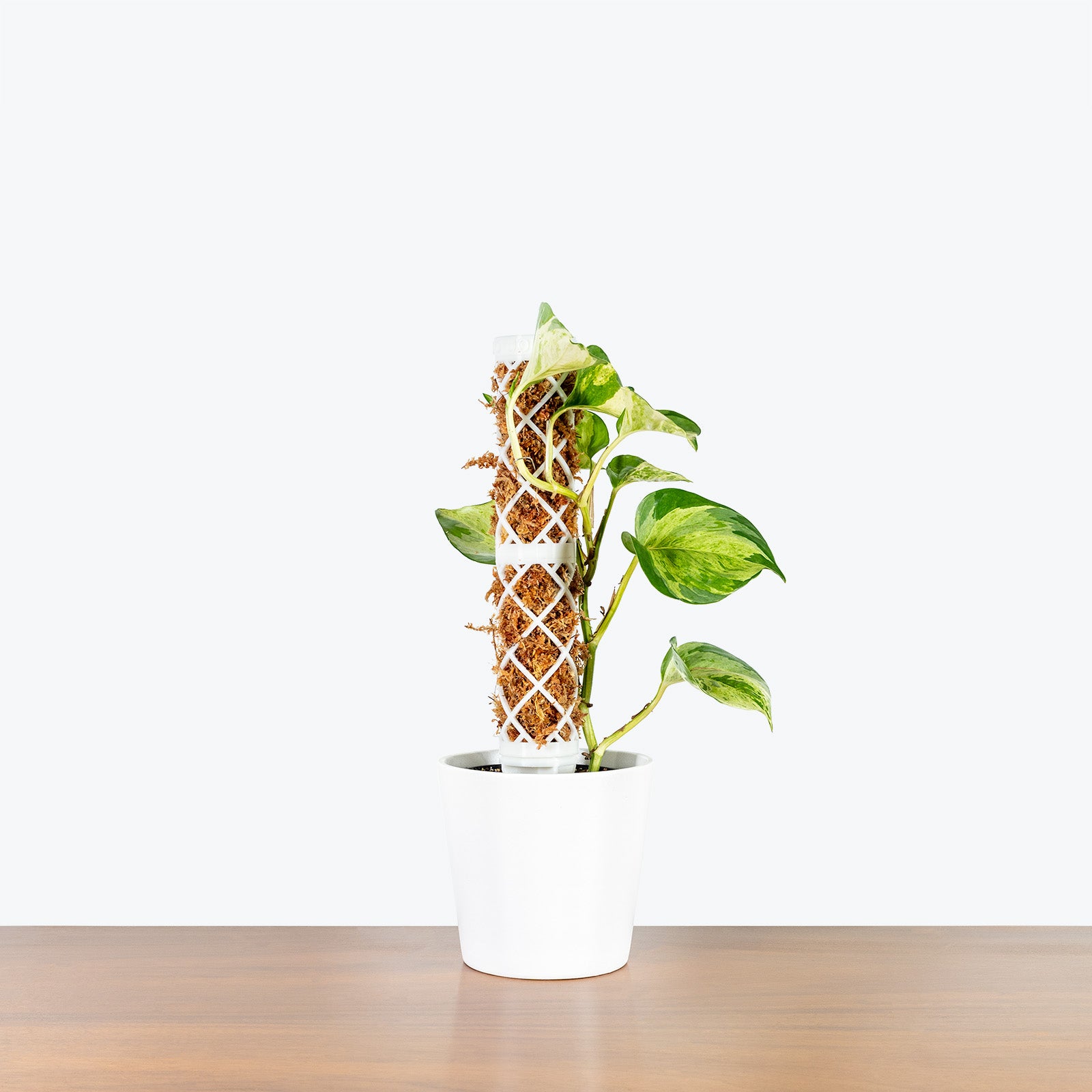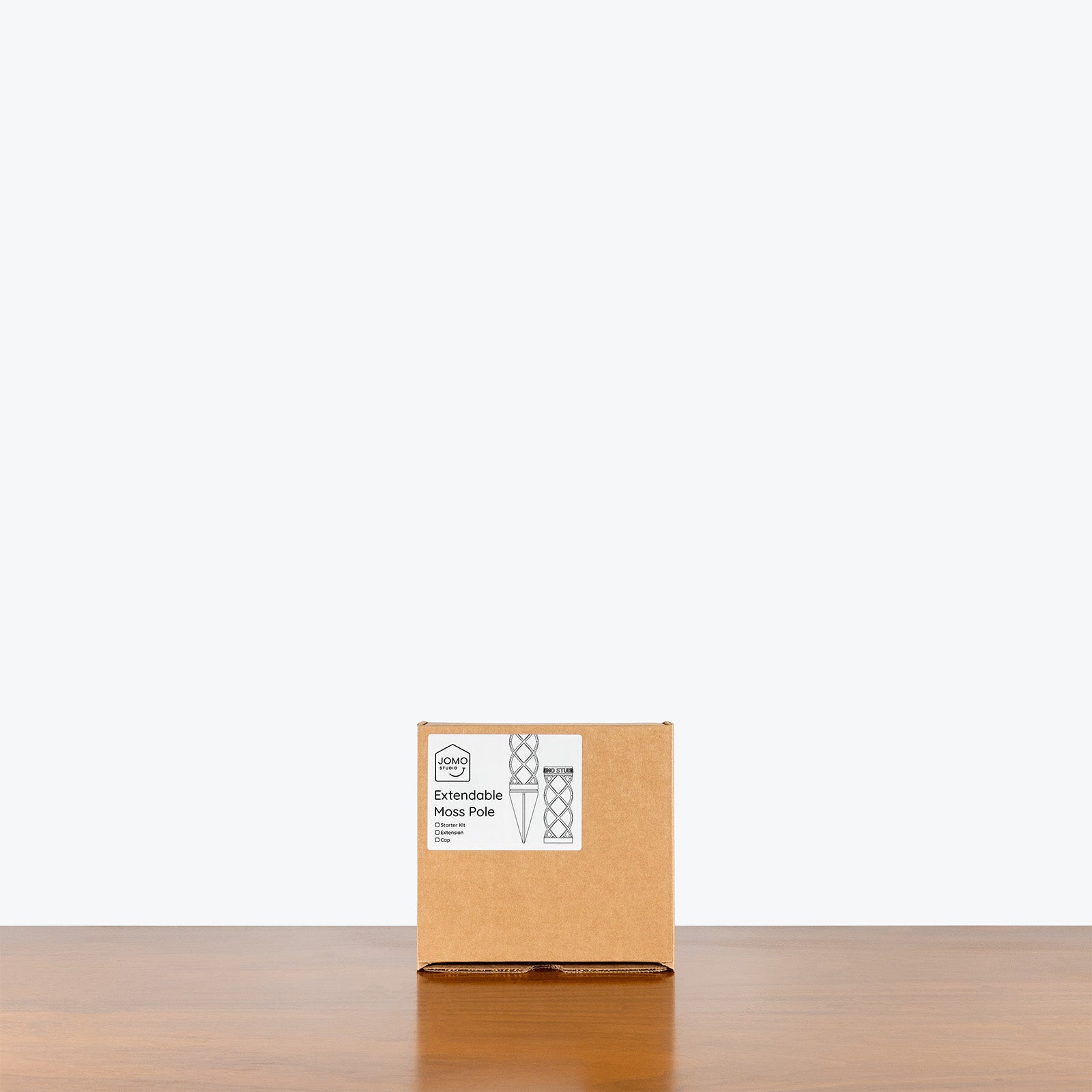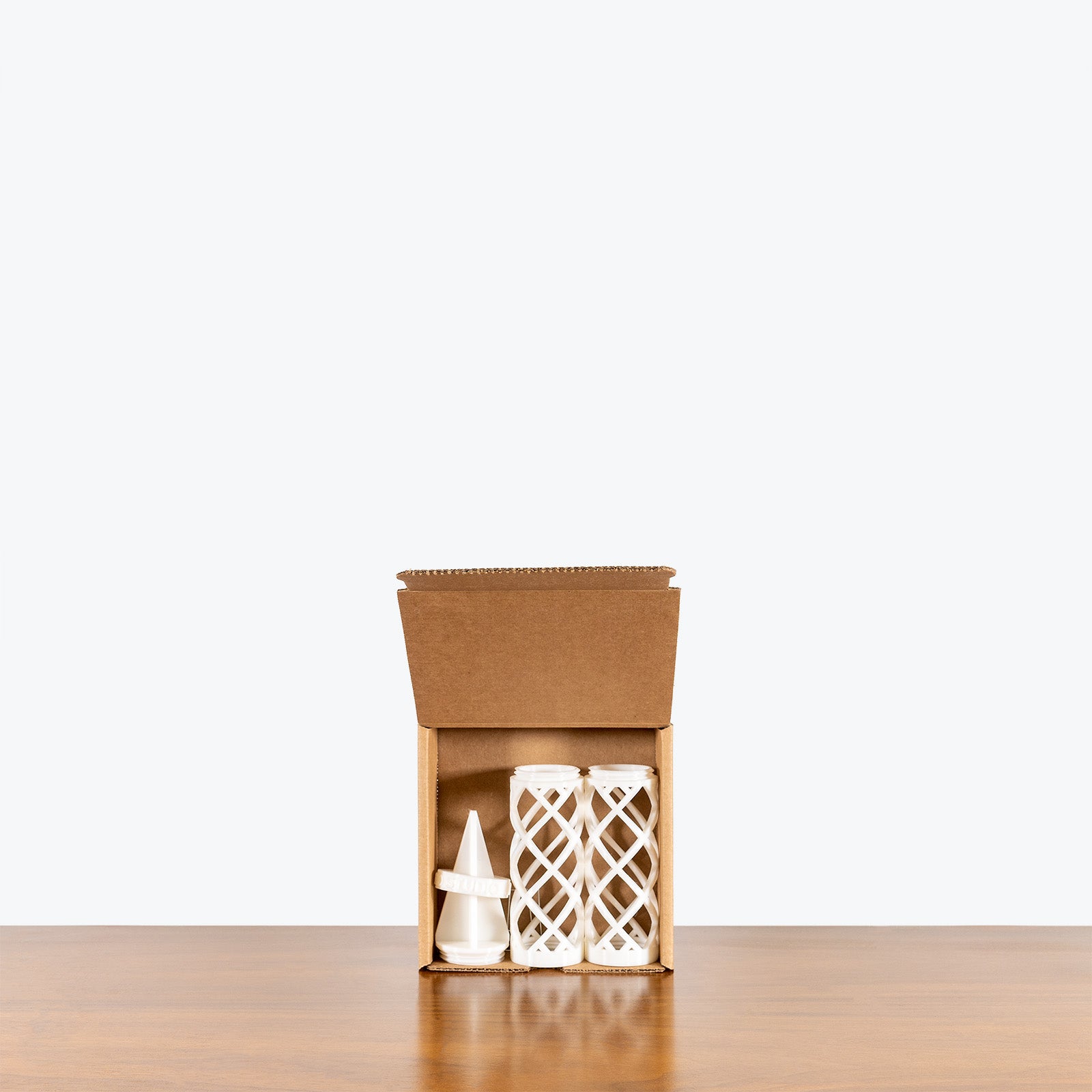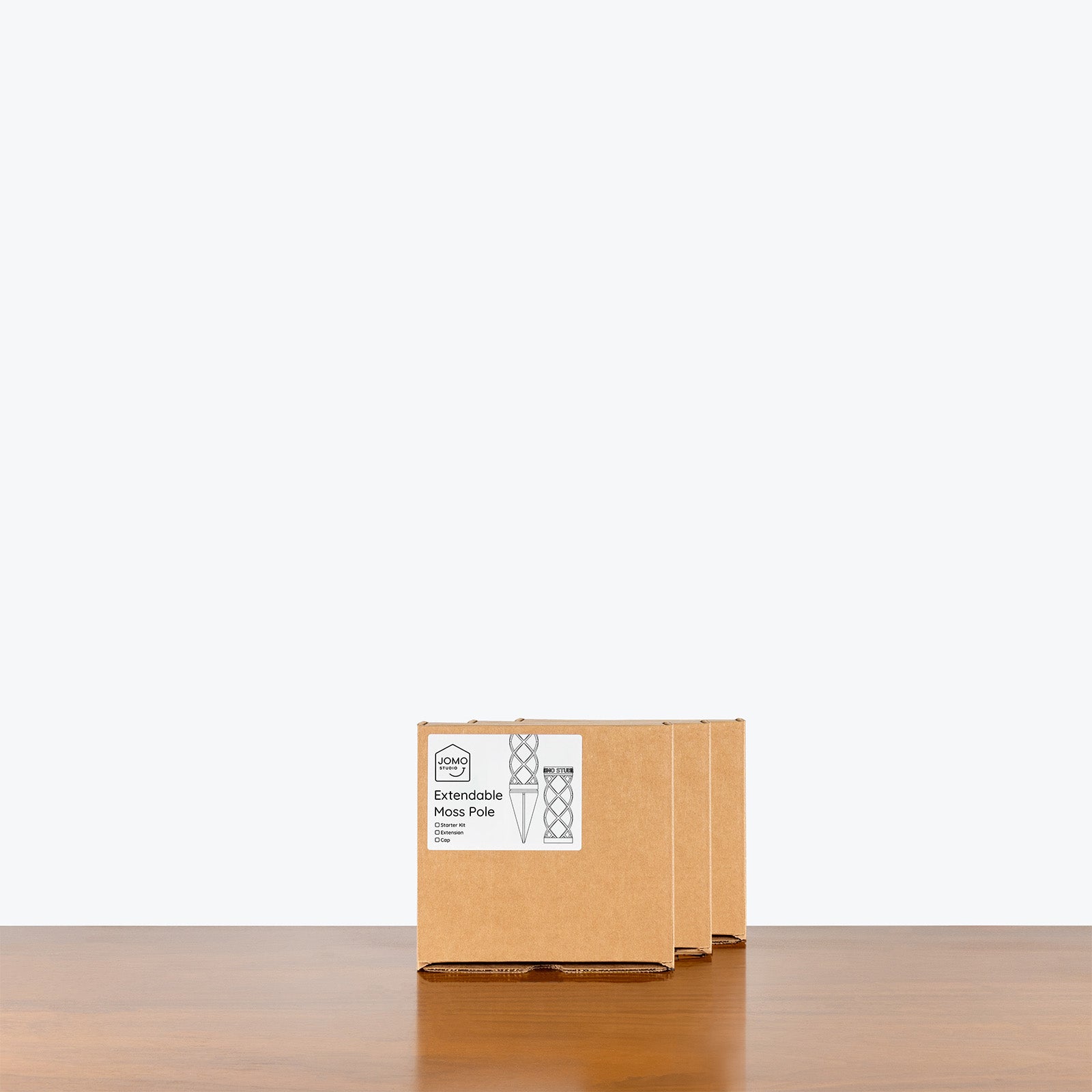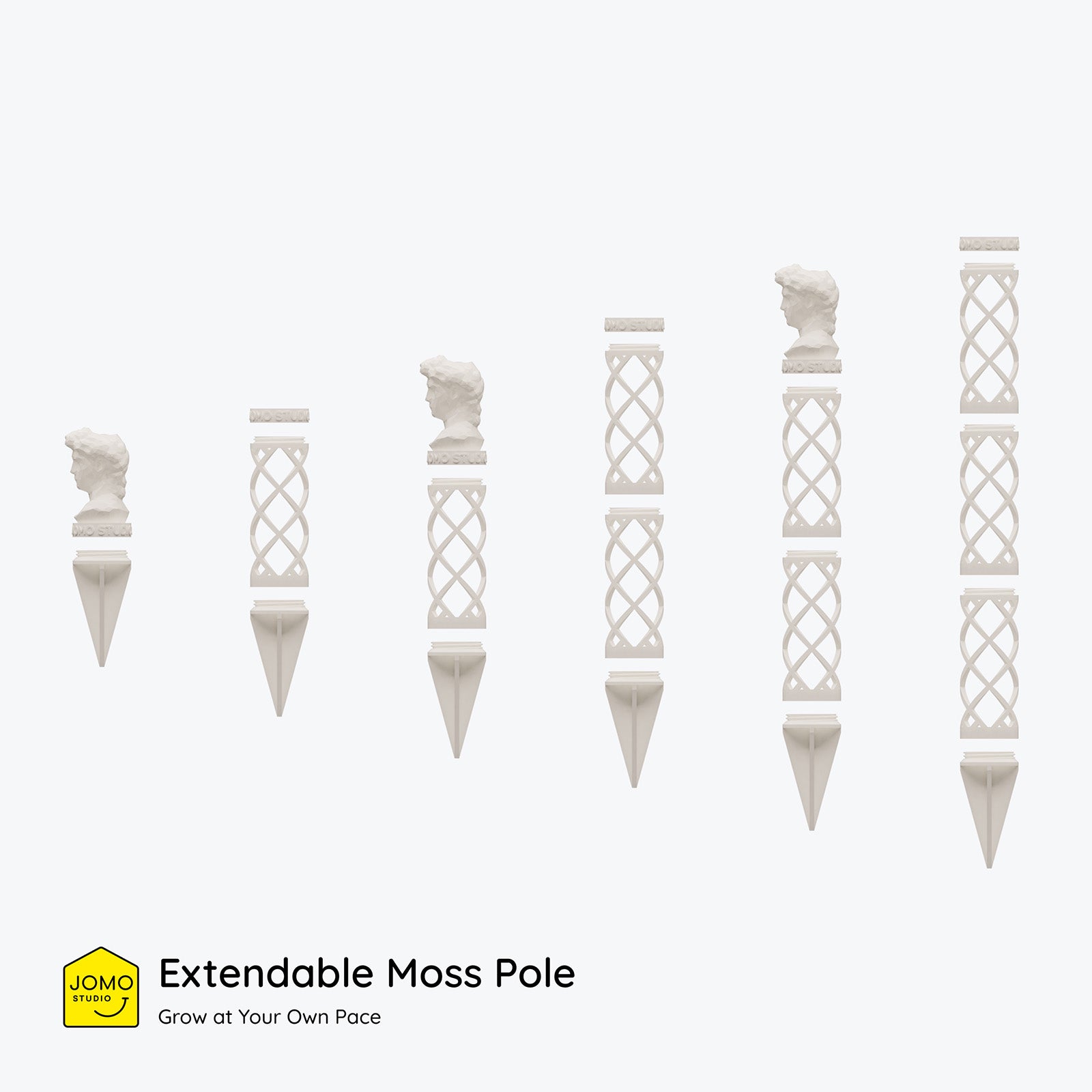 Save
Extendable Moss Pole
Sale price

$10
Regular price
(/)
Klarna
Plant now, pay later with 4 interest-free payments for orders above $10
Buy what you love and split the cost. It's easy and interest-free.
Add item(s) to your cart.
Go to checkout and choose
Enter your debit or credit card information.
Your first payment is taken when the order is processed and the remaining 3 are automatically taken every two weeks
Please note that a higher initial payment may be required for some purchases. Pay later in 4 terms available here. For Quebec residents these Pay later in 4 terms are applicable.
Made from renewable and biodegradable material, this 3D printed moss pole features a modern design that compliments any home style and plant personality, a build-in thread system that each component can be connected easily, and great compatibility to extend the height as your plant grow and to customize with additional accessories. It is perfect for any climbing house plant.
Climbing plants like Monstera and Philodendron have a natural desire to climb high in the rainforest to get more sunlight. They are used to climbing on tree trunks in their natural habitat. With the help of a moss pole to create a similar environment to imitate this growth habit, they are able to produce bigger leaves, stronger fenestrations. And overall, they will be growing healthier with the support and additional moisture from the moss pole.
Eco-friendly
3D printed using Polylactic Acid, which is derived from renewable resources like corn starch or sugar cane, means it is biodegradable and completely eco-friendly.

Easy-to-use
With a built-in thread system, each component can be easily screwed together.

Great compatibility
They can be extended as your plant grow, and personalize it with add-ons.
Each Moss Pole Starter Kit includes: 1 × Soil Spike, 2 × Moss Pole Extension, 1 × Cap, and complimentary gardening pins.

The soil spike (5cm × 10cm) has a tapered four facet design, which makes it very easy to plug into the soil and supports the pole very well.

The moss pole extension (5cm × 12.7cm) itself has large openings around it, providing plenty of exposed moss for the aerial roots to grow into while also holding the moss perfectly in place. It's designed to add as many sections as needed as your plants grow without disrupting the growth as you would in a typical moss pole setup.

The cap (5cm × 1.2cm) finishes the look by capping the top thread and contains any loose moss from escaping. You can also easily water the moss through the opening on the top to keep the moss moist which encourages the air roots to grow inward.

The gardening pins (complimentary), are made from metal, best to use them at an angle to securely attach the vines to the moss pole. You can use strings or reshape paper clips for this purpose as well.
The self-watering cap (5cm × 9.5cm), David, has all the features from the original cap, and adds some style to it, elevating the plant vibe. With this self-watering cap, you can keep your pole moist by simply adding water to David's head. The well of water in the head will slowly drip into the moss to keep it moist.

More to come.
3D printing is a unique process, so each piece can have slight variations, such as minor uneven finishes or strings. That's just the charm of 3D printed objects! To help keep them in great shape, we recommend avoiding high heat and unfiltered direct sunlight. Just like all plastics, harsh sun can cause damage to the material if exposed for too long.

Sphagnum Moss is not included.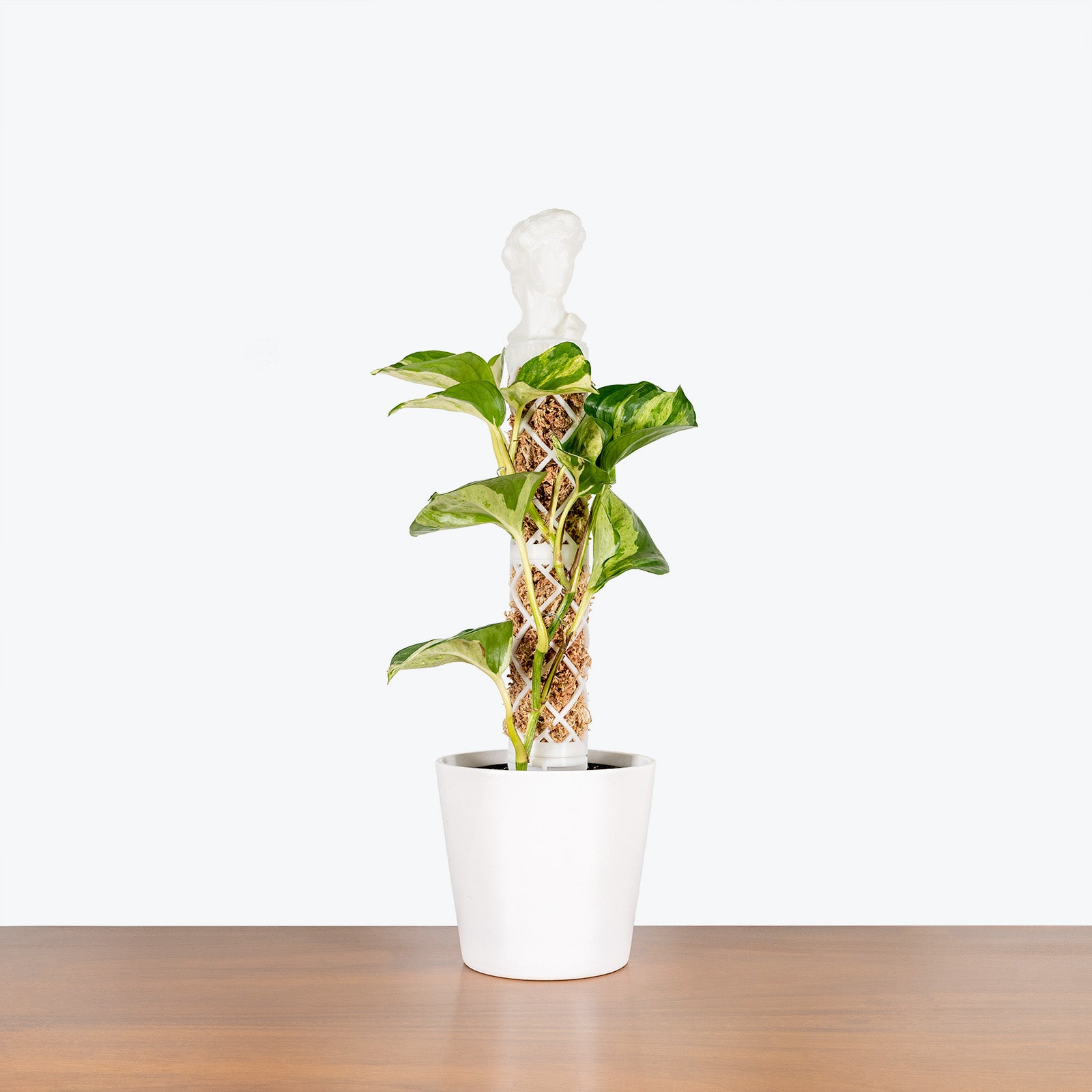 Extendable Moss Pole
Sale price

$10
Regular price
Choose options