Location
JOMO Studio
21A Bathurst St
Toronto, ON
Group size
Up to 6 people
(Custom size available)
About your host, Renee
Creating things with my hands is my passion, whether it be through the precision of baking or the craftsmanship of woodworking I have conquered it. With a fashion design background, I fuelled my desire to create through education, although my career took another path I've always continued to create anything I can. I stumbled upon Macramé when I was searching for my next DIY challenge a few years ago and I immediately fell in love. Not only is this art-form beautiful but it is a calming way I escape reality and the common pressures of everyday life. I strive to share the joys I find in this art with others and help them create something they're proud of!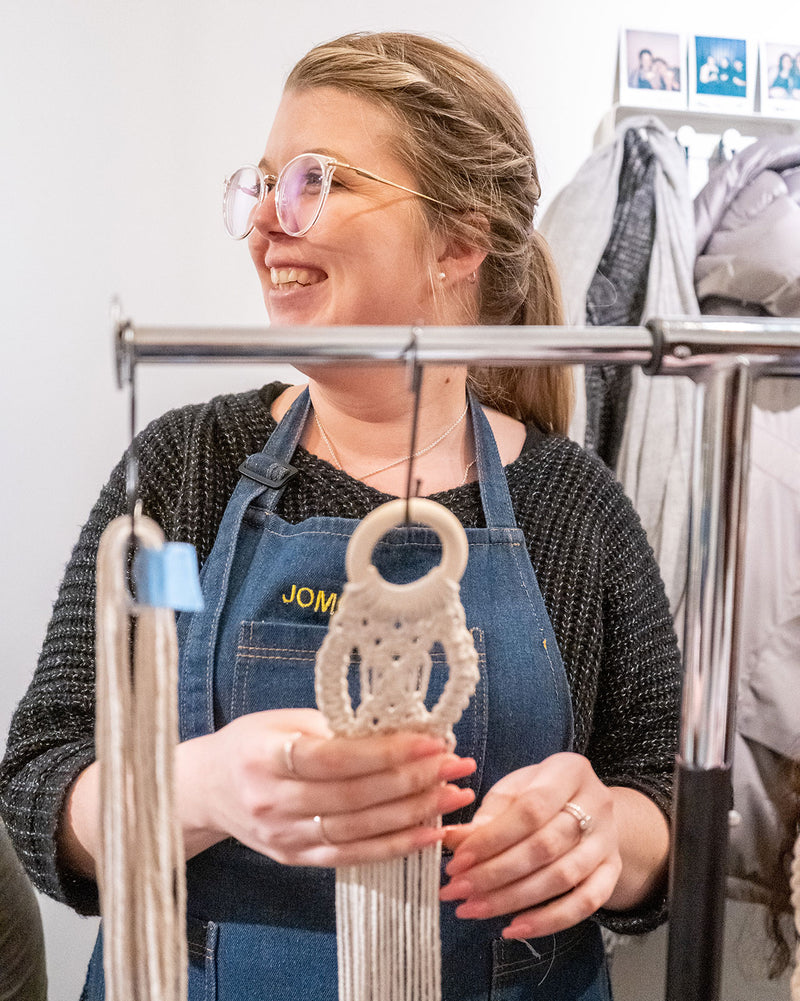 What we'll do
Create a new home for your plants in this workshop. The design has an intricate look of a wall hanging, made with only 2 different knots; the lark head knot and the square knot. Patients are needed but beginner status is a perfect fit for this creation!
We start off by review the materials and handling instructions, followed by an introduction to the tools and equipment, and how to set everything up.
Then we will learn the lark head knot, as it goes, I'll provide you step by step instructions on how to achieve the expected patterns. You'll be a pro at the knots in no time at all!
After that, we will learn the square knot, and use the technique to make different patterns. It's amazing how knots can bring the piece to life!
In the end, each guest will be able to take the macrame they made home.
What else you should know
No matter your experience working with the materials, with a little bit of patience you can get guaranteed results! And I'll be with you every step of the way.
What I'll provide
Drinks
Non-alcoholic drinks(Water, Sanpellegrino, Nespresso) will be provided during the workshop.
Equipment
PPE, Macrame Cord, and any other equipment we may use.
What to prepare
There is no extra preparation needed in this workshop. Simply dress comfortably and be patient.
Plants and planters are available at your cost with special discounts.
Personalized experience
Private parties, corporate events, alternative locations/dates/times/group sizes can be accommodated upon request.
Please contact us at hi@jomostudio.com