Location
JOMO Studio
21A Bathurst St
Toronto, ON
You'll Get
Felt Plant × 2
Mini Pot × 2
Group size
Up to 6 people
(Custom size available)
About your host, Vicky
Vicky uses very deep knowledge in felt making and her love of teaching others in her workshop. Her openness and caring demeanor creates an inviting atmosphere where everyone feels at home. Her vast knowledge in all things crafts will allow you to learn what you need whether that be the basics or advanced technique.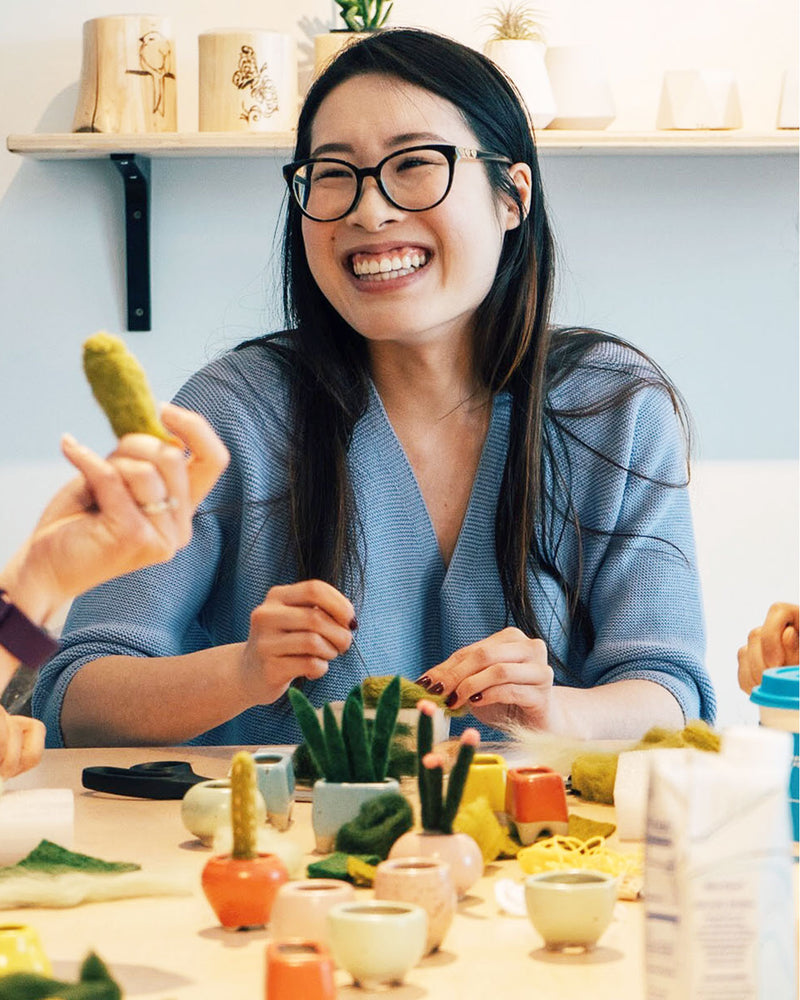 About the space
Step into JOMO Studio, a lush plant shop at 21A Bathurst Street, where the air is rich with the scent of greenery and the spirit of joy. This sanctuary invites you to leave the world behind and immerse yourself in the serenity of nature.
JOMO Studio is not just a space; it's an experience that embodies the philosophy of finding happiness in the little things and embracing the joy of missing out on the everyday hustle. As you engage in the workshop, you'll feel as though you are forest bathing within the city. The leaves whisper stories, the felt, little pots and tools feel like extensions of nature, and as you learn and create, you are enveloped in an atmosphere that is both tranquil and invigorating.
At JOMO Studio, you don't just attend a workshop; you become a part of a community that values the simple, natural wonders of life. It's here that you'll find your green sanctuary.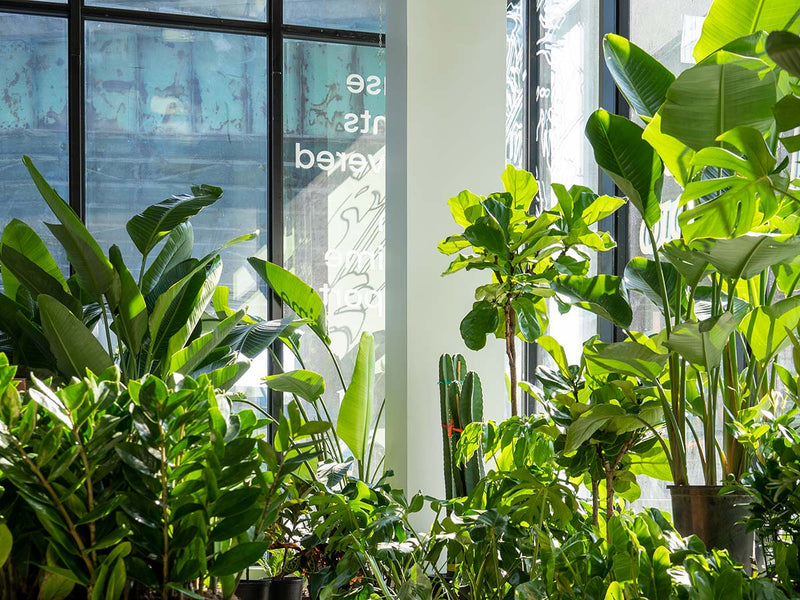 What we'll do
From start to finish, Vicky will guide you along the process of forming your succulent shape, refining the texture, creating a "soil" base and all the finishing touches to perfect your succulent. Feel free to ask questions along the way and gain valuable insight from the instructor. A variety of succulent shapes are offered in this workshop - the hardest part will be picking which cute succulent to make!
All materials needed for your felt succulent are provided along with a variety of non-alcoholic drinks. Seating is limited to 6 people for this workshop and will run for approx. 2 hours.
What else you should know
No matter your experience working with the materials, I'll take you through every step to success.
What I'll provide
Drinks
Non-alcoholic drinks (Water, Sanpellegrino, Nespresso) will be provided during the workshop.
Equipment
Felt, needle, foam pad, mini ceramic pot.
What to prepare
There is no extra preparation needed in this workshop. Simply dress comfortably and be patient.
Personalized experience
Private parties, corporate events, alternative locations/dates/times/group sizes can be accommodated upon request.
Please contact us at hi@jomostudio.com